15 November 2018, Salt Palace Convention Center 
INTERFACE is a series of educational conferences focused on information security, IT infrastructure (BC/DR, data storage & recovery), and enterprise communications. Now recognized as one of the nation's premiere IT symposiums, INTERFACE has received 10+ years of enthusiastic support from both the regional IT communities it serves and the ever-growing number of leading solution providers.
---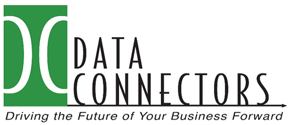 31 January 2019, Salt Lake City, UT Hilton Downtown
Data Connectors' technology security conferences are focused on providing you with the latest best practices, products and services available to the community right now in an educational environment. Whether you are concerned with information security, cyber security, network security or particular topics such cloud computing, the evolving IT landscape as well as how to combat cyber criminals, you will leave the event better informed and ready to tackle the issues at hand inside your organization.
---

Fortinet Lunch and Learn – New Series starting in January 2019.  Watch for more details.